Inbound Marketing: Expectations vs. Reality
Websfarm_ltd
Inbound marketing can be defined as a marketing technique that draws customers to products and services via content marketing, social media marketing, search engine optimization, and awareness.
Inbound Marketing can be an overwhelming concept for many businesses.
Several companies struggle to implement their optimisation and business automation strategies and already feel that they are too far behind to build an inbound marketing strategy that's combined with digital automation tools. However, in today's market, companies need to constantly assess their performance and ask themselves how they can add more value to their customers, or risk losing them to competitors. Inbound capitalises on providing impeccable value and service to your customers, so much so that they endorse your business organically, and help it grow sustainably.
The beauty of Inbound Marketing is that you can start small and still find ways of attracting, engaging, and delighting your customers, at any stage of their buyer's journey. However, Websfarm understands that implementing a comprehensive Inbound strategy can seem like a complicated feat, so we've compiled examples of common Inbound Marketing misconceptions with the hope of dispelling them, along with your company's hesitations about launching its Digital Transformation.
Expectation: Inbound Marketing is a marketing trend but it will pass
Reality: Inbound Marketing is a rendition of a pretty old marketing concept: to attract customers to your product/service while finding opportunities to delight those customers at each point in the process. This type of marketing, fortunately, is only getting stronger. As customers, we have a lot more say about our customer experience, how businesses interact with us, and how quickly. Because of the power customers have, inbound marketing is the best approach to keeping customers satisfied by continually gauging company performance and working to make it better. Inbound is simply a more modular, logical, and modern way of tackling the market, with the same customer-centric intent.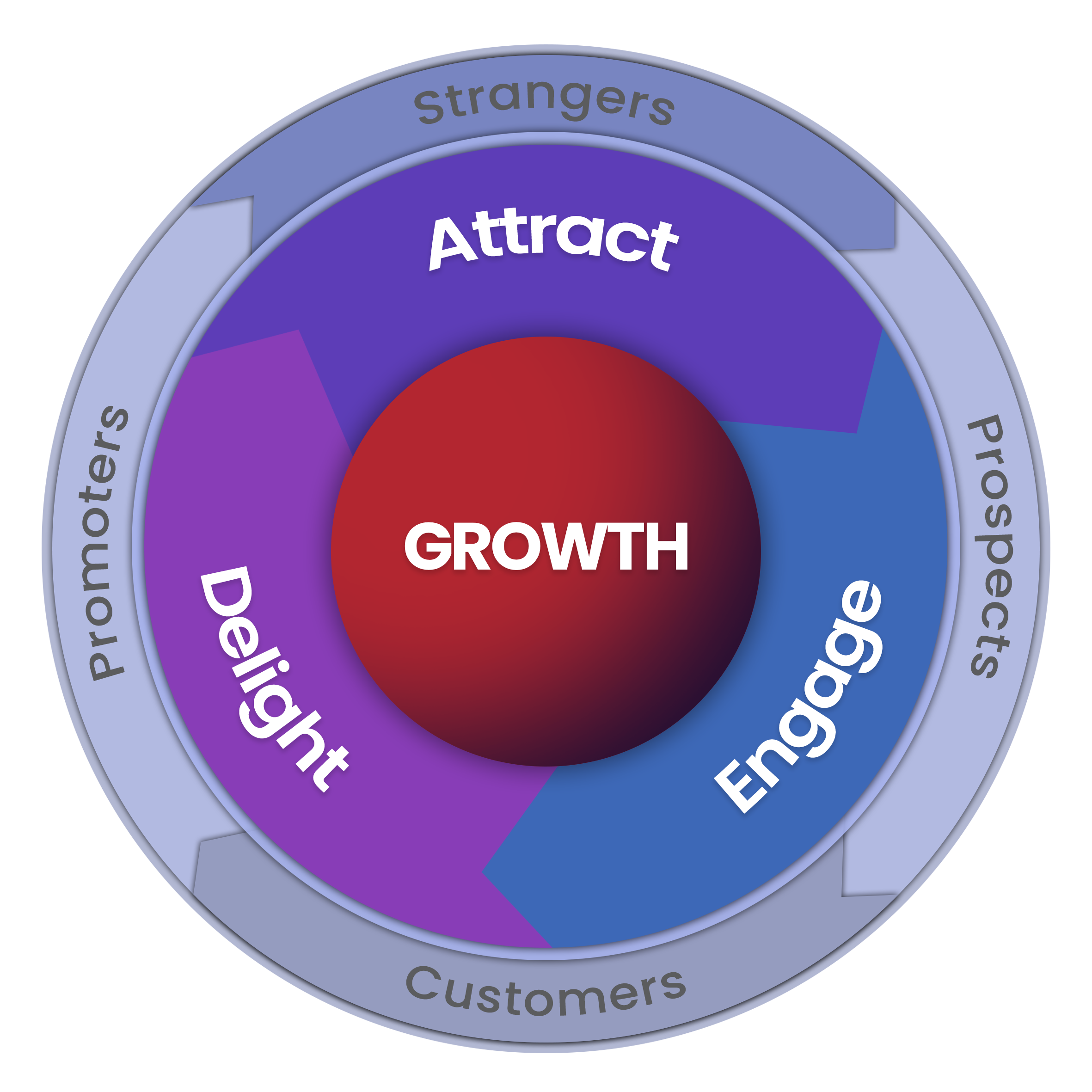 Expectation: Inbound Marketing is just another term for SEO
Reality: Due to the dynamic shifts in marketing, social media and tech that are constantly underway, the necessity to familiarise ourselves with new terms is crucial to our navigation of these sectors. While SEO is a poignant part of inbound marketing, it doesn't make up for the totality of inbound marketing practices.
SEO or Search Engine Optimisation refers to getting users to your website through search. SEO practices allow you to optimise your content for specific topics and keywords that your company wants to be known for. Inbound marketing is the more holistic approach; earning website traffic, converting organic traffic into leads, and turning those leads into customers. SEO helps get you that traffic, and organic visitors, but it does not equate to a comprehensive inbound methodology.
Expectation: Inbound Marketing is the only strategy I need to focus on
Reality: While inbound marketing is a proven strategy to grow your business, it's also a myth that it's the only thing you should be pouring your energy into, or that it will guarantee your success. Inbound is an approach with many working parts, that all require attention.
To get the most out of your inbound strategy, the whole company needs to be aligned around the same goals. Inbound, hence, permeates all the departments of your organisation; which all need to be in communication about how they choose to delight customers, and how to score leads, among other things.
Whereas inbound marketing can easily be the most efficient part of your business strategy, the misconception remains that it can do everything for you. There are certainly other strategies to pay attention to, and ways to supplement your overall marketing strategy, if they are working.
Expectation: Inbound Marketing is the same thing as Content Marketing
Reality: Again, while content marketing is a big part of inbound marketing, it is still a subset of inbound. In content marketing, marketers look to create solution-oriented content for their audience. In inbound, the solution-oriented content is targeted to specific personas, at specific times during their buyer's journey; and is a more comprehensive lead generation system.
Expectation: Inbound Marketing can be done by one person
Reality: As mentioned above, you can start small in your approach to implementing inbound marketing tactics. However, inbound marketing consists of numerous skill sets in one. There are many instances where a company, upon hearing about the benefits of inbound, chooses to kick off with an inbound marketing team of one. However, if you're going to implement an inbound marketing programme you will need a team. It can be a smaller team, but one that can still manage the SEO, social media, content writing, design, development, strategy, project management, data analysis, business thinking, audio/video production, and more. The good news is that you can create a team of freelancers or a combination of freelance workers with in-house efforts.
Expectation: Inbound Marketing requires expensive software
Reality: No, it does not. While Inbound Marketing is tied to advancements in tech and software, it is still an approachable, cost-effective method. For instance, if you have limited resources, almost all marketing software companies will offer you a free trial or demo of their product, so you can see what works best for your operation. Automating your Marketing Processes will also drive revenue, so you will be able to scale your software needs based on your organisation's growth.
Inbound Marketing is a tactic that if executed correctly, can grow your company in a self-sustaining manner. Inbound encourages companies to remain true to their purpose through setting frequent and introspective goals and creates alignment between your business, your prospects, and your customers.
Many companies without an inbound methodology lose sight of their initial company mission or purpose after reaching a certain level of success.
However, despite their success, these companies will still require an inbound approach, once their customers experience a disconnect between the brand's story and how it delivers and executes that story.
The benefits of Inbound Marketing will outweigh any company uncertainty, due to the results and data you can immediately begin to track and measure. Not only will you uncover target customer insights, behaviour patterns, and generate leads quickly, you will be creating a self-sustaining funnel that will propel more and more customers to enter yours.