Digital Inbound Marketing is a business approach that attracts customers by providing them with valuable content and personalised experiences. Unlike Outbound Marketing, which pushes generic content customers don't normally want, Inbound Marketing looks to the customers' needs, giving them real solutions at each step of their journey.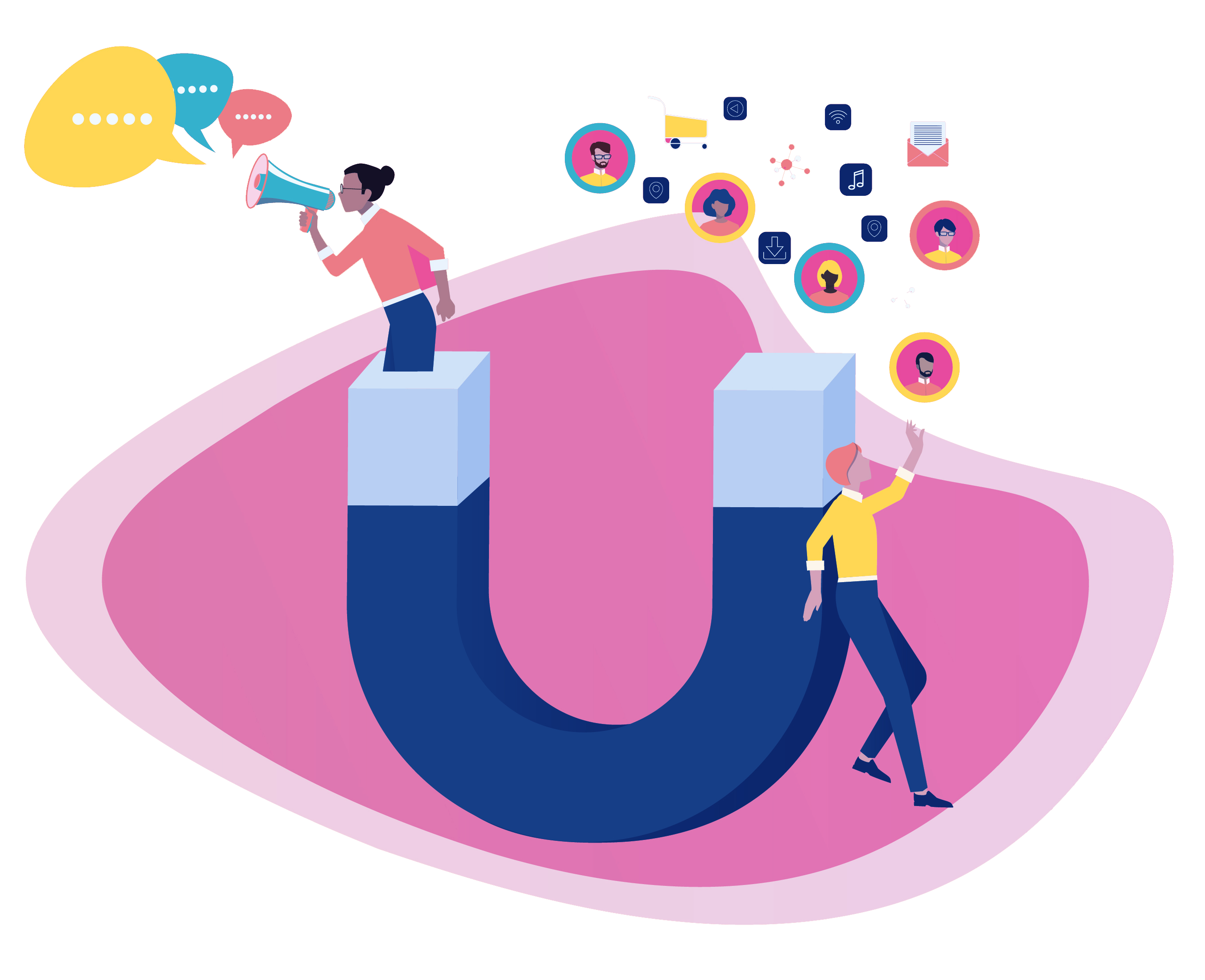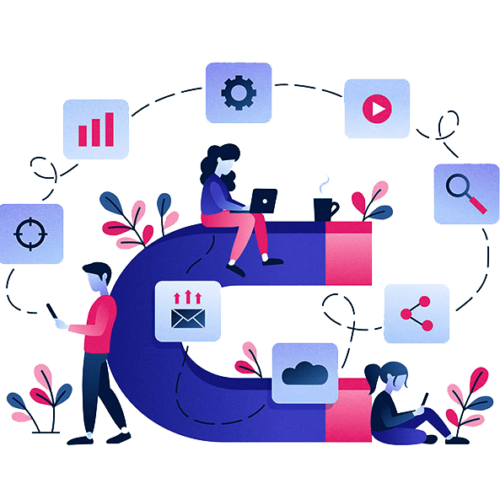 What is the inbound methodology?
The Digital Inbound Methodology is a process that helps you grow your business by building and sustaining relationships with your customers. When your customers prosper, so do you. The Inbound Methodology can be implemented in three ways: by Attracting, Engaging, and Delighting your customers. 

The more it spins the more you grow
Attract: Appealing to the right people with engaging conversations and content that sets you up as a trusted expert with whom they want to interact. 
Engage: Demonstrating your insights and the specific solutions that align with their needs and goals so that they are more likely to do business with you. 
Delight: Providing quality support to your customers to ensure their decision/purchase was the right one.
When your customers are satisfied with your product/service and overall customer experience they will drive other customers to your company. This momentum creates a self-sustaining cycle or flywheel.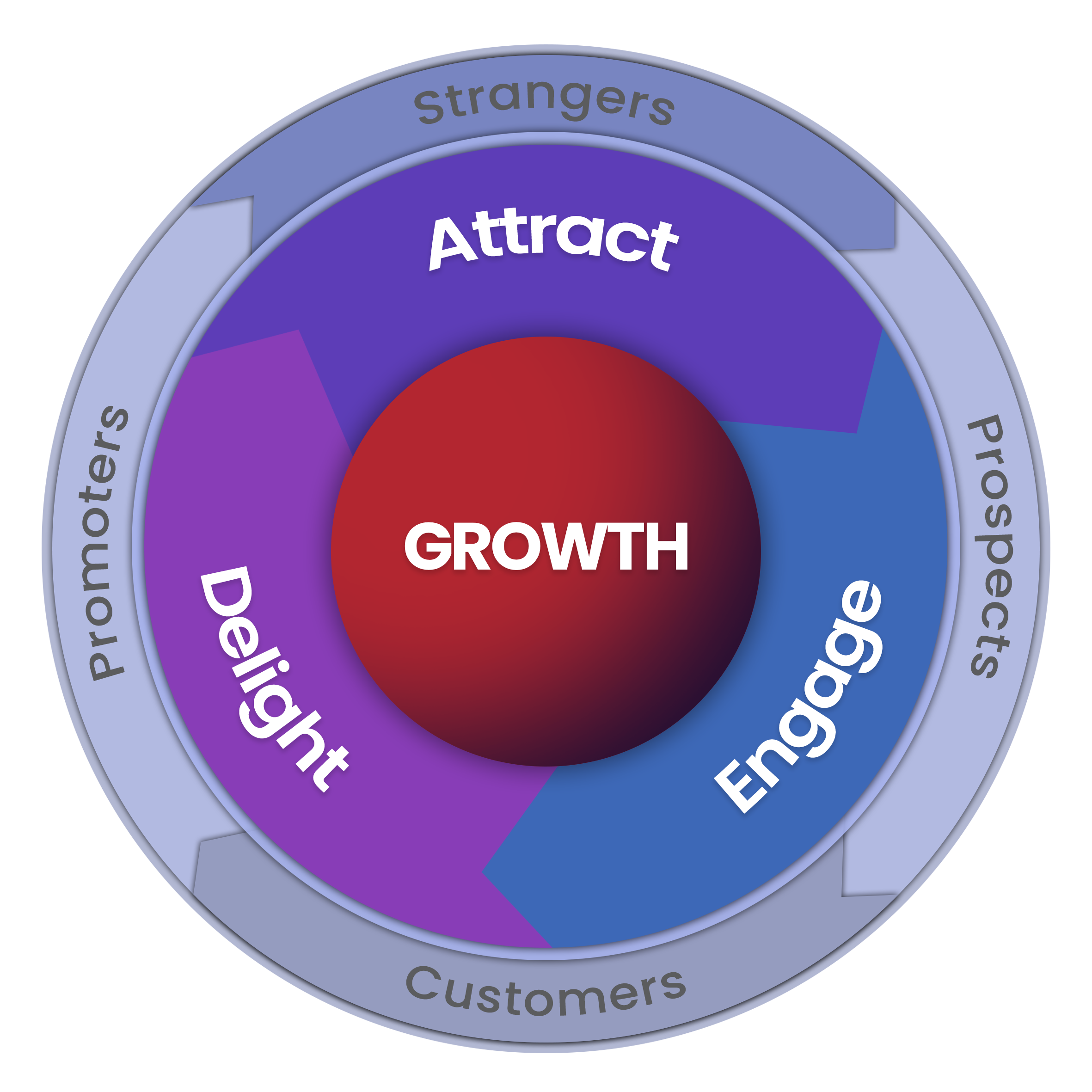 The Websfarm Inbound Marketing Methodology involves similar principles but differs in its addition of two key stages: the convert stage and the close stage. While we are continually working to engage the customer, we believe engagement can be broken down further: 
Convert: Aligning the prospect's goals so closely with your own, so that you can speak for your customer and your customer's customer. 
Close: Pinpointing the urgency in solving your prospect's problems, eliminating any objections or concerns from the customer, and making the sale.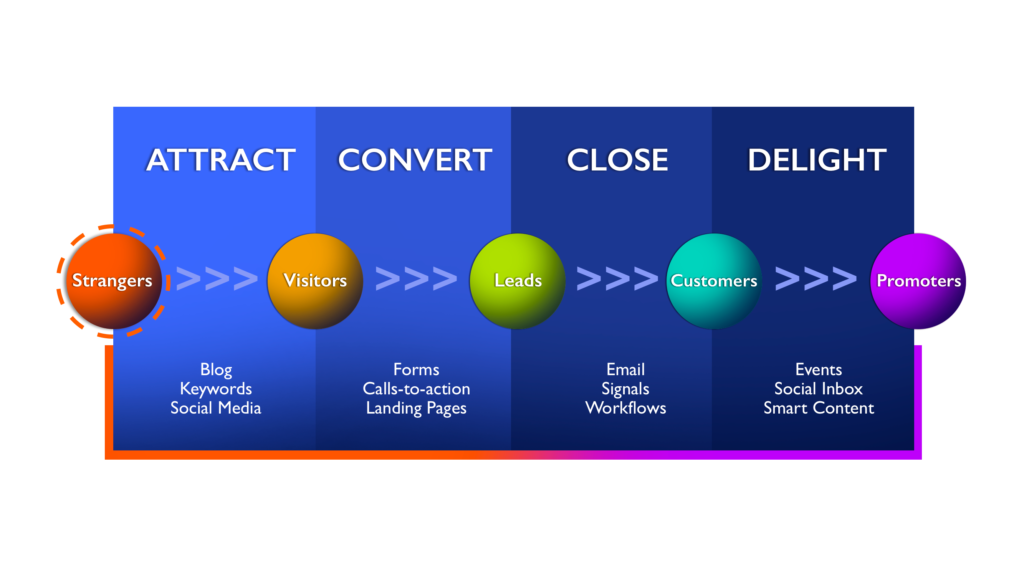 You need to understand who your potential customers are to create compelling content.
One proven approach is to create customer personas (buyer persona) so you know who wants your product, what their interests are, and where to find them.
Once you know what appeals to your audience, you can attract them with compelling content.
Blogging and offering information that attracts the right visitor is a great way to launch an Inbound Marketing campaign.
Use blog content to feed social media channels, which are the best ways to find prospects.
Also, make sure you are utilising SEO techniques and that your web pages are optimised for search so that you can be found by potential customers. The objective is to use Inbound Marketing to turn web strangers into visitors, and ultimately followers.
Once you have attracted interested visitors, you need to convert them into leads using a call to action and different technologies.
Typically you use landing pages to get visitors to surrender personal information, such as an email address and telephone number, in exchange for something they want, such as a white paper or webinar.
The best conversion tools are unique and informative; if the offer isn't attractive enough (i.e. valuable), then you won't convert the visitor to a lead.
Closing a converted lead can be a long, delicate process.
Start by ranking your leads using lead scoring or some other approach.
Once you prioritise your leads, you can bring them through the sales process using different technical methodologies.
You also want to keep track of which conversion tools work best for you.
Closed-loop reporting using Marketing Automation strategies lets you follow the lead from capture to close so you can refine your marketing program based on what works.
By delighting the customer, the Inbound Marketing cycle never ends.
You now need to nurture the customer; reassuring them they made the right decision when they wrote you a check.
Continue to offer superior content.
Social media channels, remarketing actions and email marketing are here to continue to engage with customers, offering content that interests them.
Delighting the customer is the best way to upsell and cross-sell them, keep them coming back for more, and most importantly, convert them into evangelists who will spread the word about your company and its products/services.
There are two types of leads in Inbound Marketing: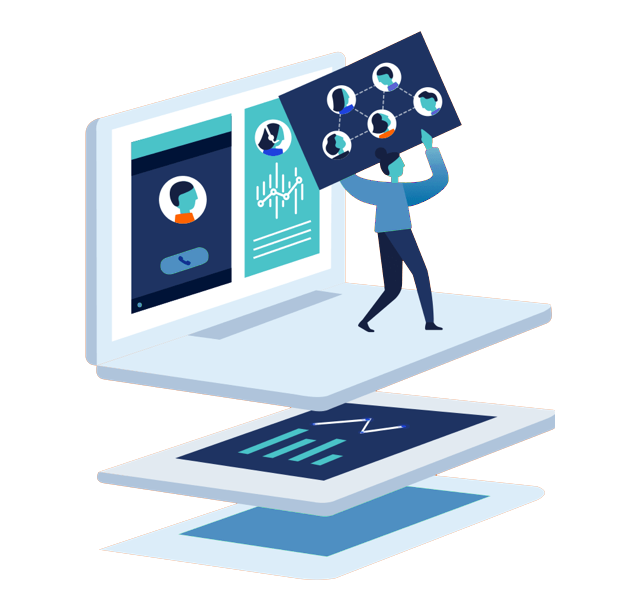 A Marketing Qualified Lead
An MQL (Marketing Qualified Lead) is a lead who has intentionally engaged with your brand by carrying out actions like voluntarily submitting contact information, opting into a program, adding e-commerce items to a shopping cart, downloading materials, or repeatedly visiting a website.
One of the most effective ways to identify MQLs is by looking at buyer journeys and existing customer behaviours.
MQLs are still on the fence about moving forward with their buyer's journey but are more receptive to a sales pitch than a regular lead, which brings us to SQLs (Sales Qualified Leads).

An SQL is an MQL that is ready to talk to the sales team.
Typically, for a lead to become an SQL, they need your product or service, have the budget to purchase your product, and the framework to use it, and your product or service solves their problem.
To turn an MQL into an SQL, there are lead scoring methods wherein the marketing and sales teams score a lead based on personal attributes, and their engagement with your brand, to understand where that lead is coming from and how likely they are to become an SQL.
The process of lead scoring and converting MQLs to SQLs gives your sales team more qualified prospects so they'll have more meaningful conversations and make more informed sales.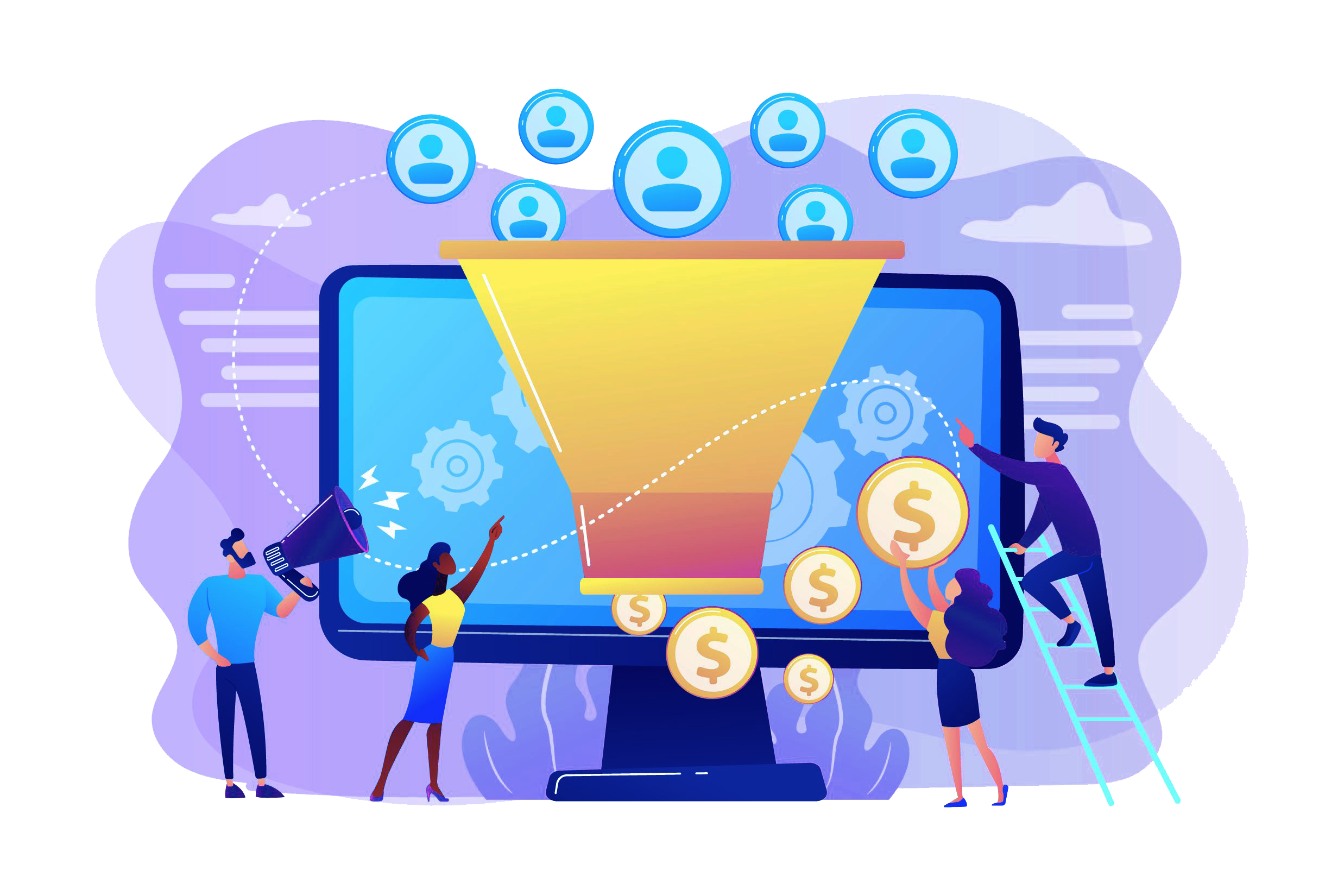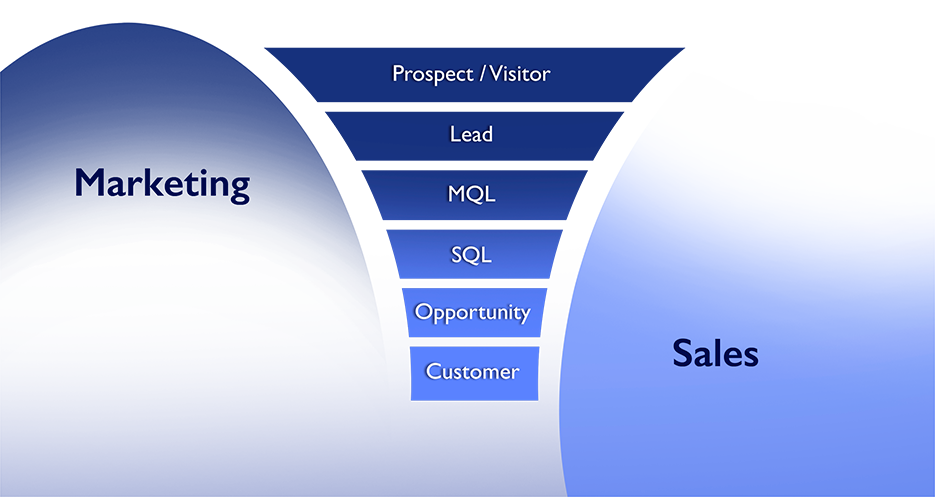 Get the most out of your digital transformation investment.
Speak to our digital experts to find out how: